Skip to Page Content
Digital Out of Home
We know how to target the right audiences on their path to purchase, deliver the most meaningful media to them and then measure the impact.
OUR Digital Out of Home SOLUTIONS
End-To-End Media Networks Solutions, Including Media Sales
Interactive and Touch Screen Experiences
AVA, MLA and Other Data Insights Technologies
Intuitive Wayfinding Solutions
Automated data-driven content
Flexibility On Advertisers To Ensure Brand Alignment
Control To Change Content For Property Level Events
Ongoing Measurement, Testing and Optimization

Driving Retail Foot Traffic
The Challenge
Prove how data-driven campaigns can help drive increased foot traffic into NYX and Kiehl's stores at Canada's leading shopping centre, Yorkdale
Our Approach
We leveraged Anonymous Video Analytics and Mobile Location Analytics technology to find the right audiences, target the right content to them, and measure foot traffic attribution.
The Results
After 2 weeks, screens showing NYX's digital posters drove 5.5% and Kiehl's digital posters drove +1.3% more foot traffic.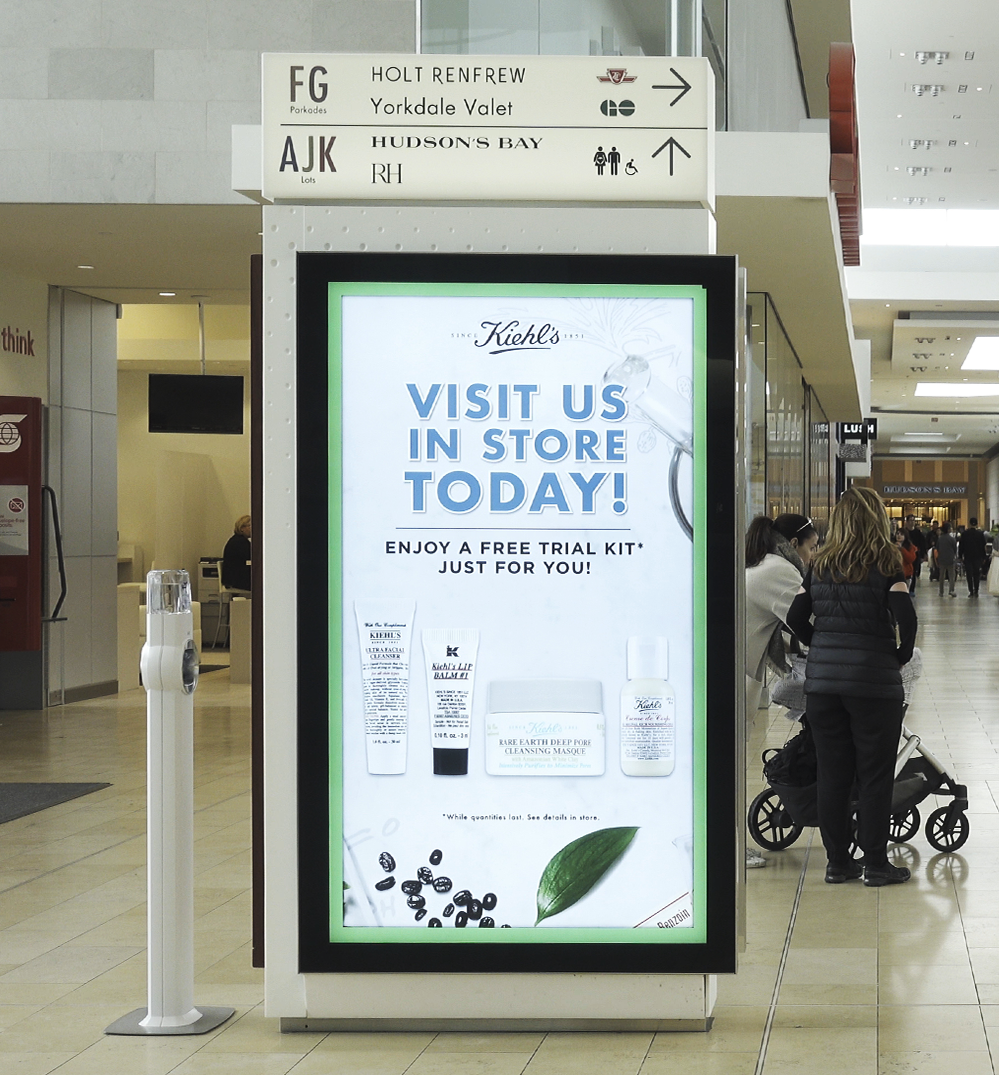 Building a media network is easier than you think
Ask us how today!